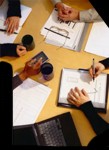 About us - Refractory Products inpany India
ARORA REFRACTORIES was founded by technocrats in 1977 as a marketing organization. Now strengthening its image as a leading manufacturer of refractory products with its franchisee at three different location i.e.: Dhanbad, Katni & Wankaner. The inpany since then , has grown multifold with branches at capital cities of India and has exported refractory products to Middle East, Sri Lanka , Nepal , Bangladesh , Saudi Arabia and Africa.
ARORA REFRACTORIES believes in customer satisfaction for quality products & services. The inpany is catering mainly to the following industries:~
Ceramic & Chemical industries like sanitary ware, Tiles & Lime industries etc.
Iron & Steel industries including Melting, Rolling, Forging & Heat Treatment industries etc.
Glass Plants.
Cement Plants.
Ferrous & Non-Ferrous metal industries.
Fertiliser & petrochemical industries.
Furnace Manufacturers & Consultants.
In conscious world of fuel conservancy , the inpany has excelled with products like Insulating Bricks, insulating & Dense Castables, Ceramics Fiber Products & Calcium Silicate Products. The inpany specializes in heat audit which has helped industries for revamping and modernization of existing systems to save energy.